Education system
The education system in Switzerland
In Switzerland, there are both public and private schools. The public schools are financed by the cantons and attendance at such a school is free of charge.
Compulsory kindergarten or schooling begins at the age of 4. A minimum of 11 years of schooling is compulsory.
Public educational institutions are classified as follows:
Kindergarten: age 4-6 years; compulsory in most cantons
Elementary school: ages 6-12, grades 1-6; compulsory
Secondary school: age 12-15; compulsory, leads to completion of compulsory education plan
After secondary school: special schools for preparation for higher education (e.g. university), or training centers for trainees
Anyone wishing to enroll their child in the Swiss public school system must contact the cantonal education authority and provide the following proof:
Work/residence permit for Switzerland
Health and accident insurance for the child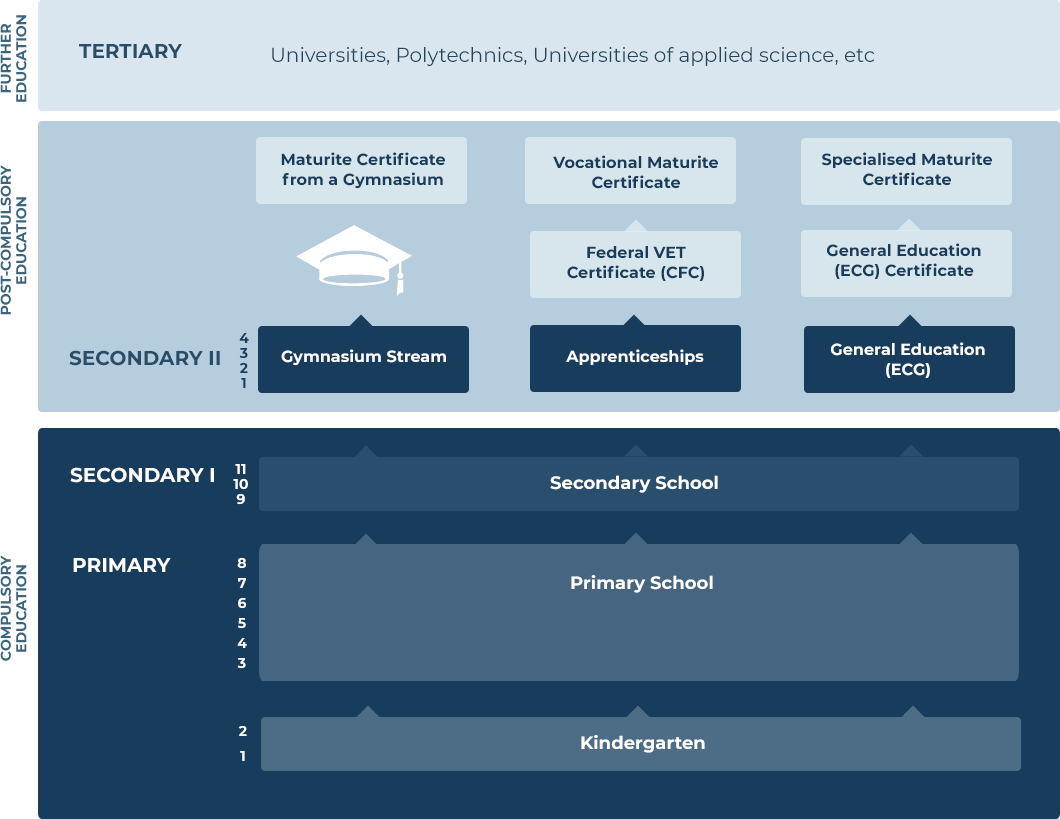 If a foreign child is between the ages of 12 and 15, he or she must pass an entrance exam before enrolling in a public school, which tests, among other things, sufficient proficiency in the language of instruction.
Enrolling the child in a private school is also possible. However, depending on the school, waiting times for a free place can be several years.